"By sharing my collection through the publication of this book, I hope that more people can discover the art produced by some very exceptional artists, and I wish to record this pivotal moment in the development of Hong Kong contemporary art."

— William Lim, Owner of Living Collection
In the book, Lim describes the fascinating journey of his art collection, and the many artists, gallerists and art professionals he has met along the way. While appreciating mainland Chinese artists who have made international names for themselves, he always had even greater respect and admiration for Hong Kong artists, the 'No Colors' brigade, who has to fight to make a living.
He says, "The label 'No Colors' is by no means a belittling term. I want to define this spirit that these artists have: to pursue one's belief against the odds. To find their way of artistic expression that expresses our moment."
With the launch of the first Art Basel Hong Kong fair in 2013, and the design and construction of the new M+ museum imminent, Hong Kong is in the spotlight of the international art world, making the launch of this book especially timely.
"Now, I feel, is the defining moment to do this book on my collection," says Lim. "It is my hope that the book will introduce some of the most important practicing Hong Kong artists. I hope these conversations will also provide a good overview of the development of contemporary art in Hong Kong…More importantly, this book is not all about me or my collection; it is about the state of Hong Kong contemporary art development at this pivotal juncture, and about all of the great Hong Kong contemporary artists who have chosen art not as a career, but as a way of life."
Artists features (selection): Nadim Abbas, Tang Kwok Hin, Tsang Kin-Wah, Lee Kit, Tozer Pak, Kwan Sheung-Chi, Ho Sin Tung, Lam Tung-Pang, Wong Wai-Yin, Kacey Wong, Morgan Wong, and others.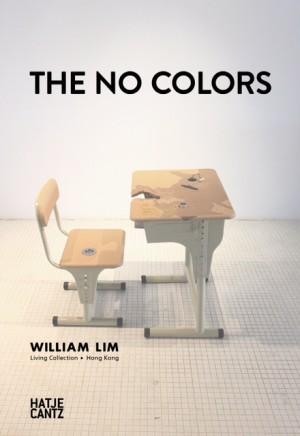 The No Colors
by William Lim, Living Collection, Hong Kong
Edited by Living Ltd., Texts by Birgit Donker, Hu Fang, Fionnuala McHugh, Christoph Noe
English
2014. ca. 392 pp., ca.413 ills.
16.50 x 24.00 cm
Hardcover
ISBN 978-3-7757-3788-3
Available in Page One (Harbour City, Festival Walk), Kubrick (Yau Ma Tei), Open Quote, Hong Kong Art Museum, Basheer Design Books HK