China's Changing Landscape-Contemporary Chinese Ink
9.2014 – 1.2015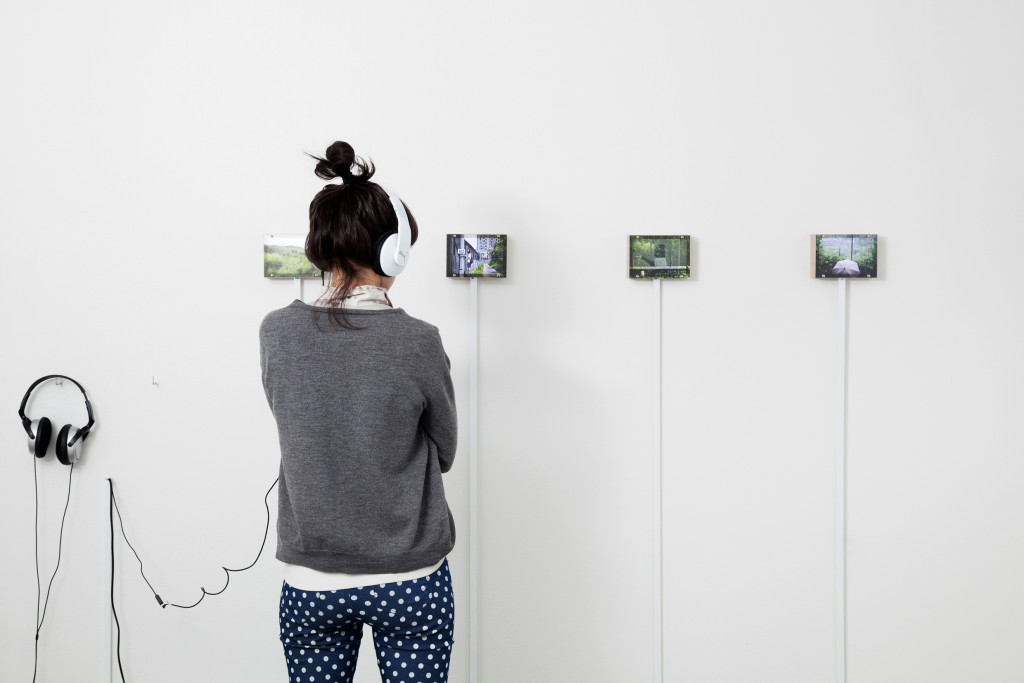 Work of Samson Young Liquid Borders (2012-2014)  was presented as part of the exhibition China's Changing Landscape-Contemporary Chinese Ink, at the Nordic Watercolor Museum in Sweden (Sep 2014 – Jan 2015) and the Amos Anderson Art Museum in Finland (Feb-May, 2015).

Liquid Borders is an ongoing sound project. The artist collects sound among the physical barrier separating Hong Kong and the Mainland China such as vibration of iron-wired fencing and underwater sound of river . He then transforms it into visual elements combining music notations by ink and watercolor on paper. Sound installations are assembled with the drawings in presentation.
The exhibitions of the two Nordic art museums displayed a selection of Liquid Borders documenting sound at Tak Yuet Lau (得月樓警崗) at Lo Wo and Lok Ma Chau (落馬洲) at Yuen Long, which are located in the frontier closed area among the northern boundary of Hong Kong SAR.
Living Collection has included three sets of Liquid Borders works at the time being.